HEADACHES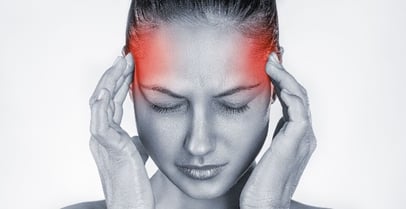 Good Morning PIH Community!
Headaches are an extremely common condition that keep people from enjoying life and performing at their best. While 85% of people have or will experience them- sadly, over 95% of headache occurrences are preventable! There are many types, which all have differing expressions of head, neck, & even shoulder pain. Each type then has a different cause as to why they are happening. Most commonly, the cause is found in spinal joints that are not moving correctly, placing pressure on the nerves in the neck & upper back. Many people believe that headaches are just a normal part of life, but this is not true. Any time we have a symptom, that means we're being told that there is something wrong within the body. The truth is, no pain is just a 'normal' part of life. When headaches are left unaddressed, often they will continue to get worse in intensity, duration, & frequency over time.
Here are some drug-free things you can do to help at home: increase hydration, take some Magnesium, limit alcohol, get adequate sleep, try a B-Complex vitamin, avoid process sugars, and utilize cold & hot compresses.
For the problem to go away and never come back again, most will need to see their Chiropractor for proper evaluation and treatment. Our new Chiropractor, Dr. Lillee, would be happy to safely help you. At the same time, she will identify other dysfunction in your body and address it, preventing additional things from becoming a health problem in the future. You can schedule your visit with her HERE!
Have a wonderful weekend 😀!